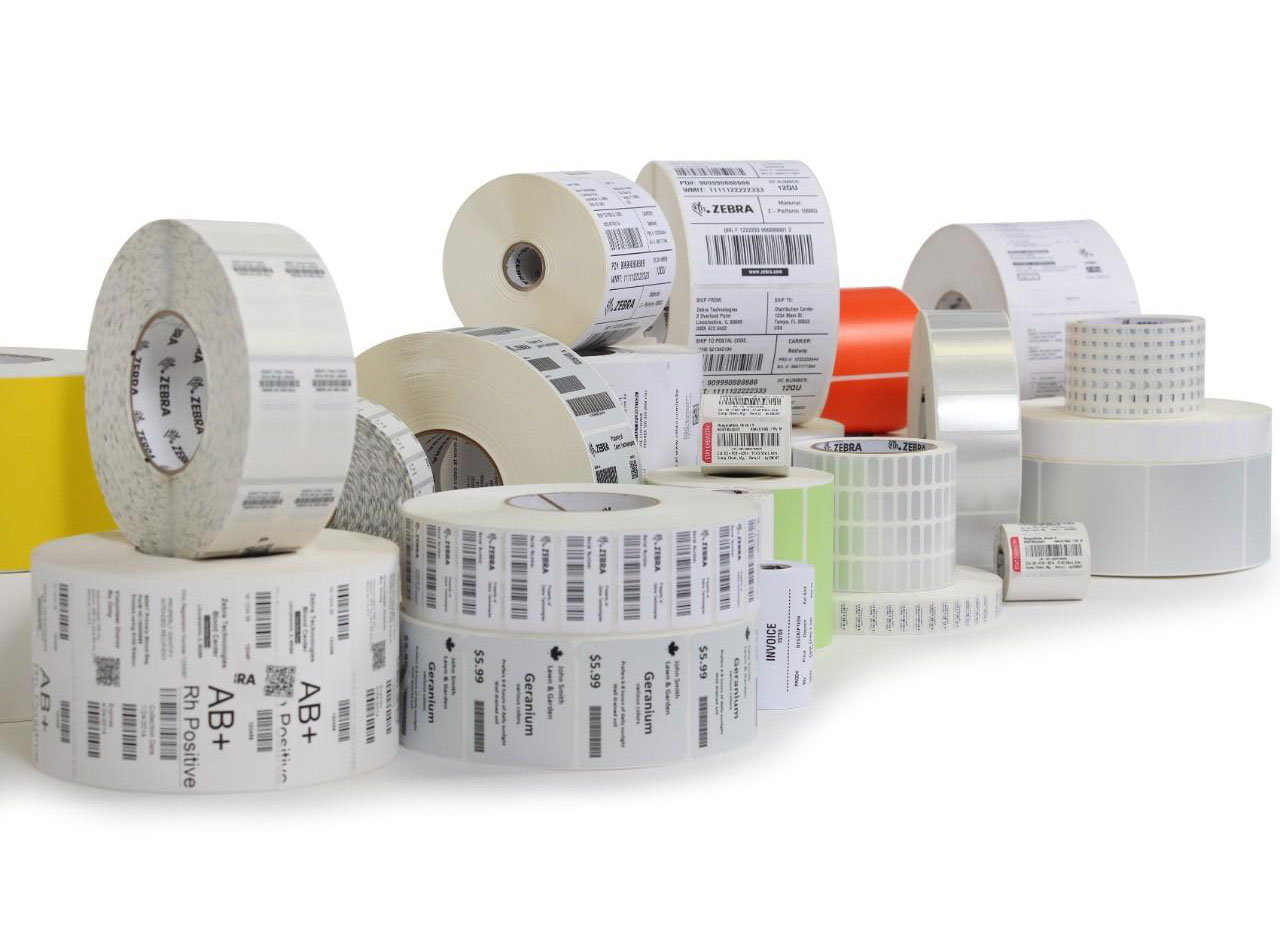 Print Media
One-Stop Shopping for Labels, Tags and Ribbons
Shopping for your barcode print media has never been easier – use AMPM Mobile as your supplier for all your labels, ribbons, and tags for every brand of bar code printer.
Expert media assistance
Your AMPM media representative will help you identify the right combination of materials, ink and adhesive for your barcode label printing needs, taking into account such factors as humidity, temperature, surface qualities and more. Make sure you have the right label material and the right label adhesive: the better the barcode label printing quality, the easier it is for the scanner to read the label, fast. Our careful recommendation of materials is how we help you achieve first time read rates over 99%!
Broad Range of in stock label sizes
Choose from a large variety of in-stock media material options and sizes. Our experts will ensure that you have the right option for your specific printing application.
Customizable label options
In addition to our in-stock barcode labels, we'll create the perfect custom application with unique size, graphics and artwork.
Contact Us
Speak with one of our Industry leading Mobility experts and learn how AMPM can assist with connecting your people with information right at the point of contact.